A School That Re-invents Learning

Student-led activities, initiatives and more.

Seamless flexibility and a wide range of subjects.

Fostering a culture of growth and lifelong learning.

Promoting physical, emotional, social and environmental well-being of everyone.

Meaningful partnerships to help children grow and succeed.
A kingdom of love and learning.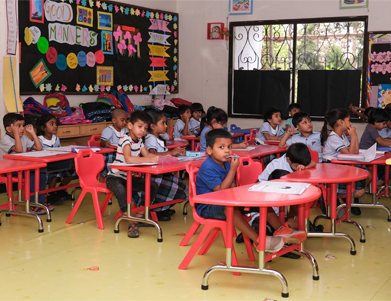 20:1 Student-Teacher Ratio

Holistic Approach to Learning
Building a better tomorrow, one student at a time.
Advanced Learning Modules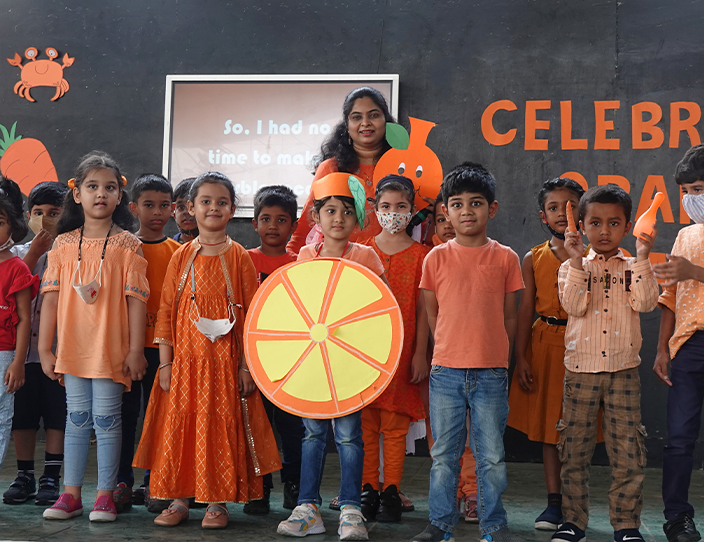 Personalized Learning and Safe Learning Cultures
What is your idea of success?
Any school's success is determined on the success of its students. This is also the case at NIS. As a result, we make every effort to ensure that our children excel not only in academics but also in life. To that end, NIS aims to create a balanced environment that includes both academics and non-academics. Children are carefully monitored to ensure that they comprehend rather than simply memorise the subject.
Is NIS safe for our children?
NIS places a high priority on the safety of its pupils. We built our campus with the idea that young children will be the most frequent consumers of any service. The support team has been trained to ensure that everything the kids use is safe and appropriate for them. Every detail, from the science lab equipment to the food court facilities to the play area and classrooms, is carefully considered to ensure that your children are safe.
How experienced are your teachers and staff?
To guarantee that students have access to the finest possible learning environment, NIS hires some of the industry's best teachers. Our principal and department heads have a combined education experience of more than 80 years. NIS does not rest on its past accomplishments or laurels, and participates in annual teacher training sessions. These workshops assist in the development of additional capacity as well as the introduction of cutting-edge teaching materials and approaches.
Internationally Acclaimed Awards
Industry Proven Practices
Rated Among The Best-In-Class
Academics & Co-Curricular Activities
What parents say about our school
"We are very convinced with the teaching methodology in Niraj International School. It has moulded my kids very well. I heartfully thank all the teachers for their ever extending support and all the other staff too."
Mrs. Niharika Devagupthapu
"Niraj International school is a truly special place.Our child is happy and I have seen her grow emotionally, physically and educationally this year. The staff are very competent and caring professionals who treat each child as if they were their own."
Mr. Ram Bandi
"My daughter has been going here since her UKG days. I have see this school develop from a fledgling and blossom into a wonderful educational institution. My daughter has developed into a wonderful child in this cradle of knowledge and I wish the school further success and laurels."
Mr. Srinath Naidu